Why choose customizable  Odoo in Dubai?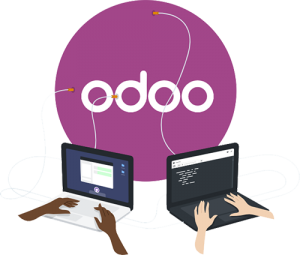 Choosing the right software for your business in Dubai, choosing an ERP that is a good fit for your company can have a strong impact on your future growth and portability. Because the cost of implementing an ERP is so high, demanding a great deal of time and input from employees across your organization as well as potentially significant software licensing and consulting fees.
Benefits of Odoo in Dubai

Odoo customization in Dubai, the main benefit of Odoo is that it is a popular open-source ERP solution that offers a variety of business modules that meets the business requirements. The benefits/advantage of Odoo Dubai helps you to choose the best software.
Odoo Dubai is an all-in-one suite for your Dubai business, it includes applications including CRM, sales, warehouse management, Project management, financial management, and human resource management. The Odoo 15 is customizable hence we can add and edit the entire suit based on your business in Dubai. Hence this system brings a standard throughout the organization and increases efficiency by reducing time and manpower.
Below are the main key features of Odoo Dubai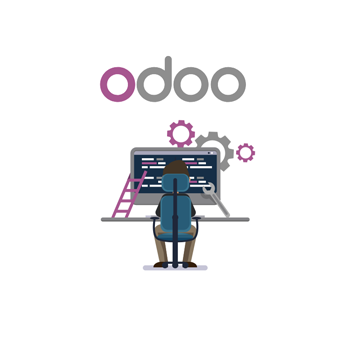 This means that Odoo allows and accepts a significant extension of its capabilities and major rewriting of code or changes in its basic architecture.
Available with no license requirement
The cost of developing an ERP is so high, Odoo offers a base ERP with no licensing cost. As a result, end-user can maximize the budget for implementation.
The developer has the freedom to customize the Odoo,odoo customizations in Dubai are the main advantage of Odoo ERP. Having the developer team locally gives a great advantage over the other ERP software. The open-source model allows companies to access the ERP system's code and customize it by themselves.
Odoo Dubai has two editions namely community and enterprise, community edition is open source and everyone can access it, but the enterprise edition code will only will available to odoo Dubai officials and odoo Dubai partners.  
Odoo customization and integrity are other major advantages. Odoo ERP is updated with the updating technologies.
Odoo integration is easy to configure and it can be easily integrated with other ERPs only to improve theirs. The integration with E-Commerce will be an advantage for the business in the digital era.
Odoo Dubai ensures the accuracy, consistency, and security of data. So Odoo Dubai protects all business information that is confidential in nature.
Odoo Vs SAP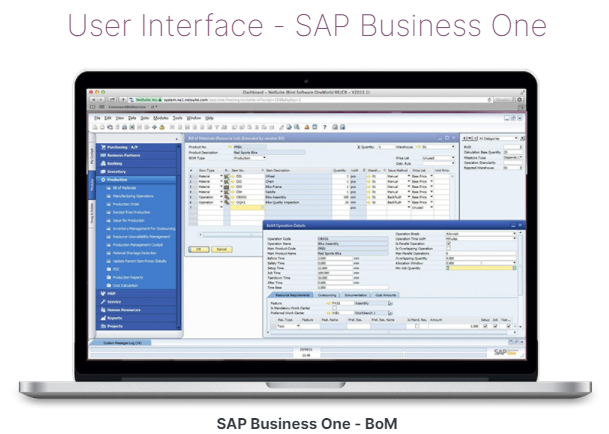 SAP, born from the ashes of the Xerox computing division, is the vulnerable purveyor of enterprise software, primarily selling built-to-suit solutions for large enterprises. In 2002, SAP made its first foray into the SME market segment with the purchase of what is now SAP Business One (SBO). SBO is the lowest cost ERP offering from SAP, designed to be deployed quickly and with minimal customization.
Business One is designed to cover every business software need of small to midsized businesses, from CRM to Manufacturing deployed either in the cloud or on-premises. SBO is best suited to light manufacturing as it lacks advanced planning and shops floor control features when deployed out-of-the-box. There is a large community of value-added resellers, many of which have developed their own modules to add the missing features needed for more complex manufacturing processes.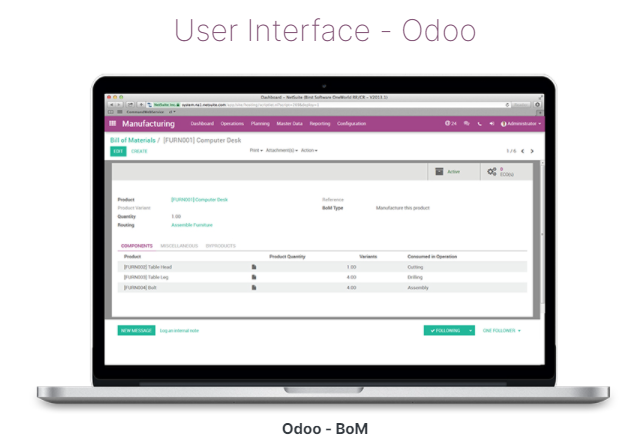 Odoo is an open-core suite of business apps. It is built on a modular structure in which each app covers one business function and each app is installed as needed.
Odoo is available to be installed on-premises as well as in the cloud. Odoo recently released a new version of its manufacturing app suite, adding quality, maintenance, PLM, and expanded MRP and MES functionality.
In this document, we will compare the on-premises con duration of the latest release, version 10. Support and implementation services for the on-premises edition are sold by Odoo certified partners, while support for the SaaS is provided by Odoo Inc. itself. The on-premises edition has thousands of community-developed modules which add or modify functions, allowing a high degree of flexibility. The first-party SaaS only allows the installation of the three-dozen modules officially supported by Odoo Inc.